Sumérgete en el sonido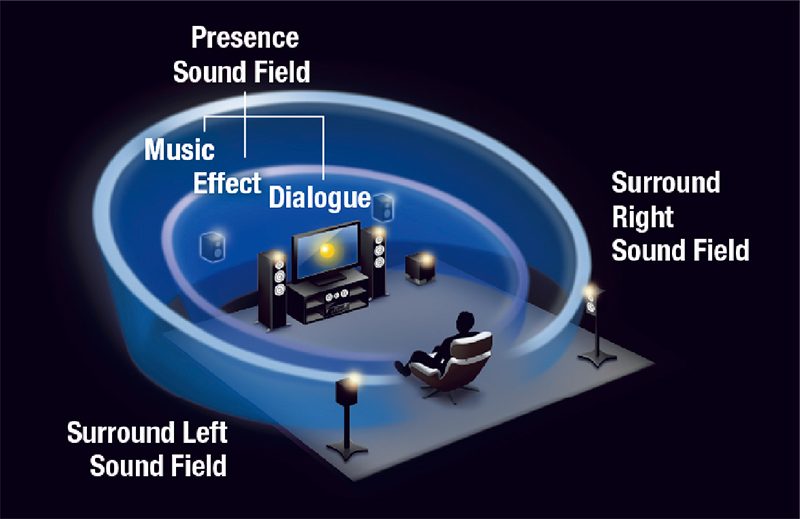 Sumérgete en el sonido
CINEMA DSP 3D
This unique Yamaha proprietary sound field creation technology, was created by combining measured sound field data with digital signal processing. Yamaha collected sound field data from famous concert halls and music clubs around the world, utilising its wealth of experience in the fields of concert hall design, public address and mixing. By digitizing that vast trove of information and incorporating it into dedicated LSI devices, it effectively reproduces the spaces of those concert halls on home equipment. Immerse yourself in the astounding realism of your movies, and enter a world of profound theatre sound.
Easy Sound Optimisation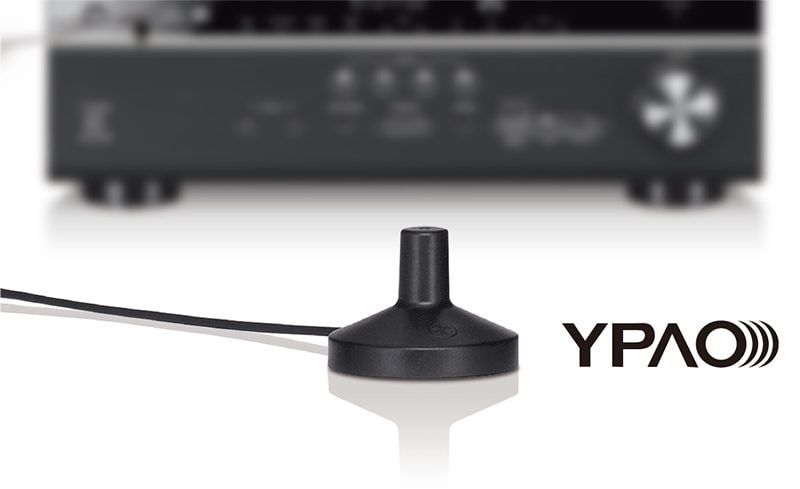 Easy Sound Optimisation
YPAO™
YPAO (Yamaha Parametric room Acoustic Optimizer) analyses the room acoustics and your system, then precisely adjusts various audio parameters to provide the best sound for your room. Simply by placing the supplied microphone at your listening position and switching YPAO on, the system is automatically tuned for optimum performance in your home theatre room.
Optimum Performance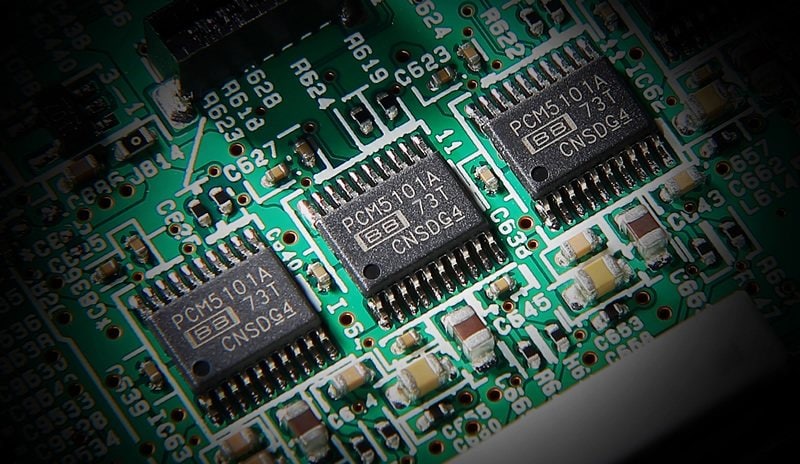 Optimum Performance
High-quality Parts
Yamaha AV receivers feature fully discrete power amplifiers to minimise distortion and adopt independent pure power supplies for the analogue and digital circuitry. They also feature ultra-high performance with 384 kHz / 32-bit DACs, also with Independent power supplies, for reproducing absolutely all the audio in High Resolution sound sources without noise. A new high sound quality IC is employed for volume control and large heat sinks suppress vibration. Down to every detail, these AV receivers are designed with full emphasis on the highest possible sound quality.
A World of Entertainment.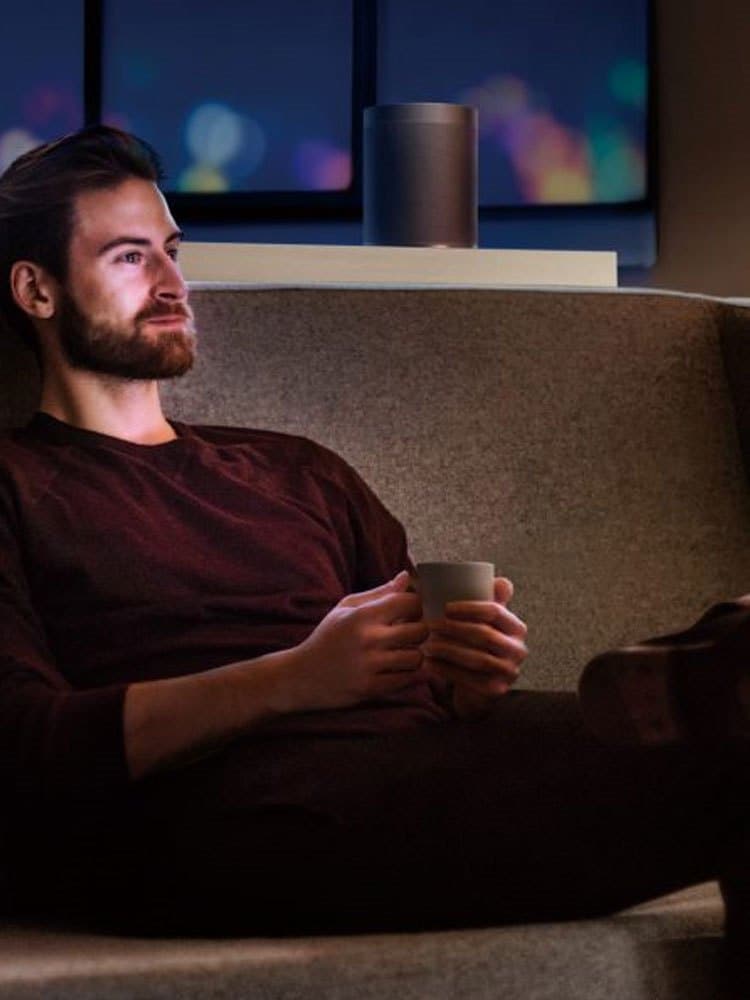 Sin cables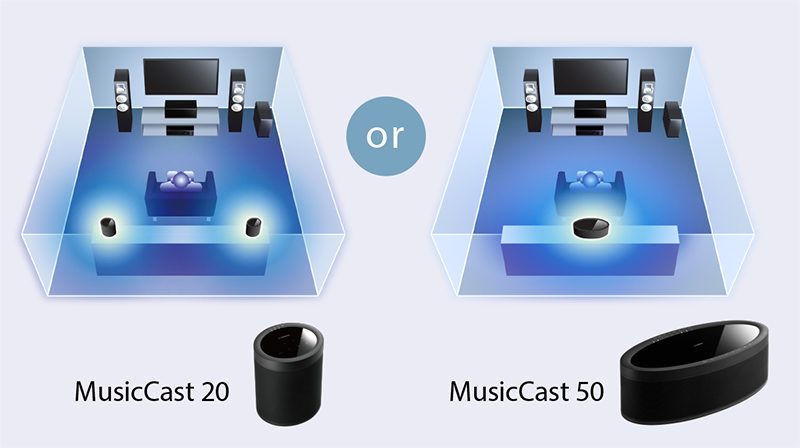 Sin cables
Altavoces surround inalámbricos
Combina este receptor AV con los altavoces inalámbricos MusicCast 50 o MusicCast 20 y crea cómodamente un cine en casa de 5.1 canales con altavoces traseros inalámbricos. Disfrutarás de un sonido increíblemente realista con una instalación limpia y ordenada y convertirás tu salón en un espacio de entretenimiento en el que podrás disfrutar plenamente de películas, música y juegos.
Audio Multi-room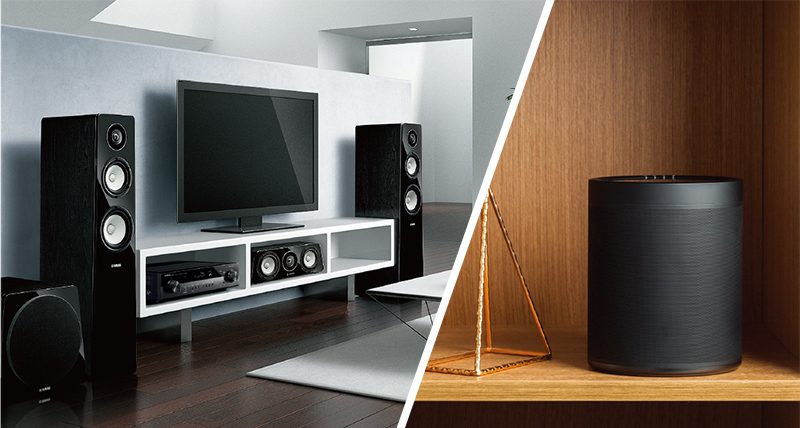 Audio Multi-room
MusicCast
Audio Multi-room
Todo un universo musical
Todo un universo musical
Servicios de streaming
Explore a world of music with music streaming services* built-in. Syncing your playlists and song likes from your smart phone or computer to the RX-D485, music streaming services make it impossibly easy to either listen to your faves or discover new music.
* Music streaming service availability varies by region.
Experience 7.1-channel Realism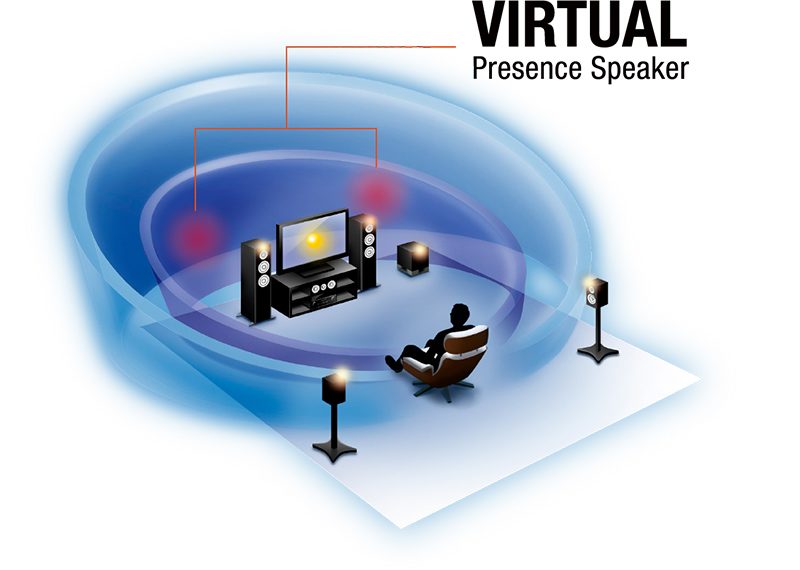 Experience 7.1-channel Realism
Virtual Presence Speaker
CINEMA DSP 3D provides a wide, high and dense sound field, while HD Audio format decoding lets you enjoy HD Audio sources. Moreover, the Virtual Presence Speaker function delivers three-dimensional sound without the actual use of presence speakers — giving you a rich sound field virtually equivalent to 7.1-channel surround, even with a 5.1-speaker configuration.
Enjoy Digital Radio

Enjoy Digital Radio
DAB/DAB+ Tuner
Digital Audio Broadcasting capability, with DAB and the enhanced DAB+, offers a large selection of radio stations with high sound quality. Other benefits include automatic selection of available stations from a convenient list, and helpful information display, including station name and music genre.
* Availability of DAB / DAB+ tuner function varies by region.
Intuitively Simple to Use.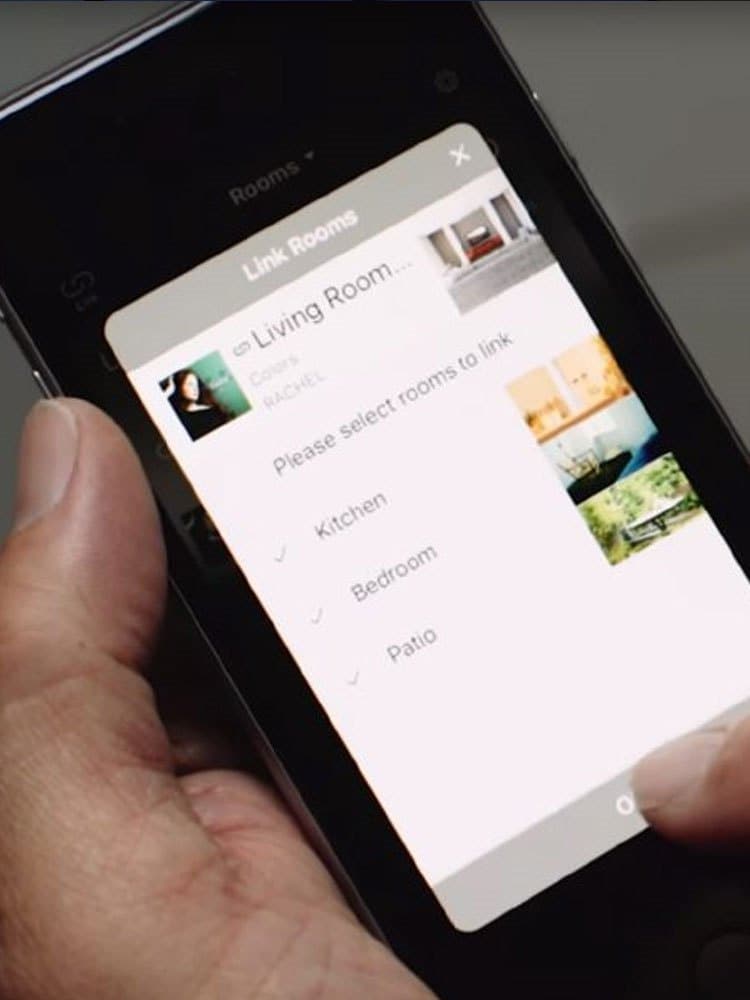 Hablemos
Hablemos
Amazon Alexa en MusicCast
"Alexa, ask MusicCast to play Favourite 1 in the Kitchen." With Alexa voice control integration, all you have to do is ask. The RX-D485 name offers full compatibility with Amazon's range of voice control devices. Welcome to the smart home.
* Availability of voice command control via Amazon Alexa varies by region.
Easy Operation, Detailed Settings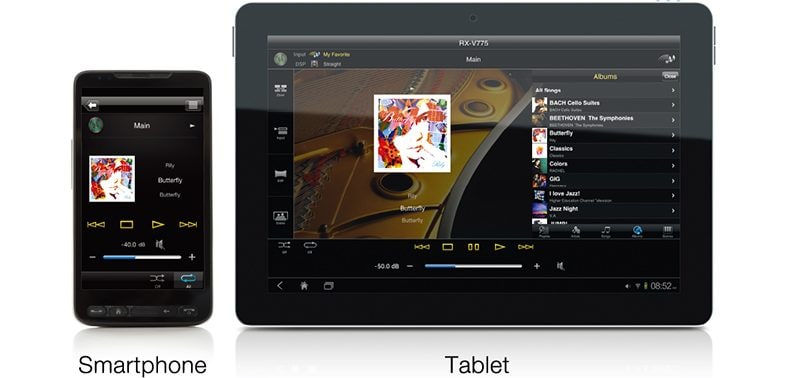 Easy Operation, Detailed Settings
AV Controller App
This easy-to-use app lets you conveniently and 'smartly' control your AV receiver's power, volume, input selections, DSP modes — and much, much more — from an iOS or Android™ device. You can also use as many as 23 different languages and customise the interface by hiding unused icons and renaming functions. A tablet version is also available.
Fácil de instalar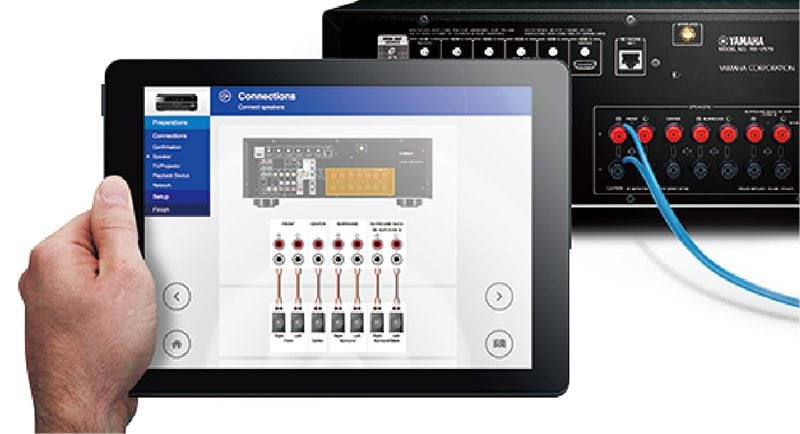 Fácil de instalar
Aplicación AV Setup Guide
Esta aplicación especial te ayudará a conectar los cables entre el receptor AV y los dispositivos fuente. Incluso te guiará con otros ajustes, como la conexión de los altavoces, el televisor y los dispositivos fuente y la asignación del amplificador de potencia.
Even Higher Quality Sound
Bi-amp Connection
This AV receiver features bi-amping capability, driving the treble and bass ranges of the front speakers (L, R) with independent amplifiers. In addition to providing greater power, it also prevents interference between the high and low sounds, further improving the sound of the front speakers.
Brilliant and Lively
Music Enhancer
The Compressed Music Enhancer from Yamaha is now optimised for Bluetooth audio transmissions to ensure that your music will have vivid, energetic sound quality during wireless playback.
High Definition, Comfortable Viewing
On-screen Display
The latest graphical user interface from Yamaha has a high-resolution display with clear, easy-to-use menus and includes a selectable status bar that shows input source, volume level, DSP mode and audio format. The GUI provides a choice of eight languages: English, French, German, Spanish, Italian, Russian, Japanese and Chinese and can be displayed over both normal and 3D pictures.
Respeta el medio ambiente
Modo Eco
Cuando está activado, el modo ECO reduce el consumo aproximadamente en un 20 por ciento*, gracias a un avanzado diseño que permite ahorrar energía. * Con respecto al consumo con el modo ECO desactivado (medición de Yamaha).